If you can't bring "your village", is it possible to find an alternate "village" when you get to your destination?
While we said in the last post that it would help to bring some support with you, that isn't always possible. If that is the case, look for support that may be available at your destination. Here are some possibilities:
Autism Aware and Autism Ready Hotels and Resorts. We are working with a number of hotels and resorts in order to train their staff and make those places more autism-friendly. See: What we do. We are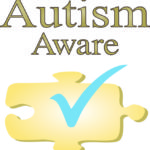 preparing a searchable database of such certified properties. We will let you know when that is published.
Staff at these resorts have been trained to expect the unexpected, not to be judgmental and to assist parents in whatever way you might request. This doesn't make them therapists or caregivers but it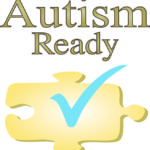 does put them miles ahead of places where the staff hasn't been trained.
The Children's Center. Some resorts, and most cruise ships, have a children's center where parents can check children in during service hours. You should inquire about the children's center and, particularly, the limitations. As follows:
Of course, the first question is "do they have a children's center? These are usually found at popular beach, and sometimes mountain, destinations. They are rarely available at the less expensive "restricted service" establishments.
Check age restrictions. Every center will have restrictions that are built around their insurance liability cover. They will adhere to strict chronological age limits and will not be mindful of developmental age.
Check the regulator. In many places the children's center falls within the regulatory remit of an appropriate State Agency. In its own bureaucratic way this is a form of quality control.
Check hours of operation. This will be particularly important if your child isn't a "morning person" or, alternatively, fades towards the end of the day.
Ask to speak to the Center Manager. Sometimes they'll go by the title of "Activities Director". Any which way, you want the person in charge. Talk to them about your child's abilities and specific needs. You want to determine how much help they can offer.
If you are very lucky, you may even find that some member of staff has their own personal experience of ASD.
"Special Cases". There are a couple of instances where the children's center can offer more specialized help:
Beaches Resorts in the Caribbean. All of their children's center staff have been trained in childcare by the International Nannies Association. They have received additional autism specific training. Check here for details: Beaches Resorts.
Tradewinds Resort in Florida. Here the staff have been trained by the University of South Florida (USF). Check here for details: Tradewinds Resorts.
Autism on the Seas cruises. On a select few cruises, Autism on the Seas provides a team of qualified caregivers that supplement the usual staff at the children's center. Check here for details: Autism on the Seas.
Online caregiver resources. Please use these with care. If you have used a site like Care.com successfully at home and have found staff that can meet your and your child's needs, it may be that they have a similar level of staff near your destination. On the other hand, if you haven't found them to be adequate at home, they will not be adequate on vacation.
Do check out the Resource Guide at Autism Speaks to see if there may be a program available locally to your destination that is open to non-residents. Check here: Autism Speaks Resource Guide.
If you are traveling without your own support, research as much as possible about support at your destination.