Polling for the top answer to that question yields a tie between "now" and "frequently"!
The more down to earth answer for most of us is that w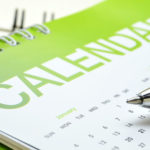 e are governed by the school calendar but that isn't a complete answer. There are other factors that you may need to consider:
Your child's school calendar. For pretty much any destination you can name, school breaks will be much busier than during school time.  Since autistic kids often have a problem with crowds, it is worth considering whether it makes sense to take time off from school or not.
If your child isn't welded to a fixed curriculum in the way that typically developing children are, and if exams are not much of an issue, it may make sense to take your vacation while school is in session or, at least, to balance that thought with the other considerations.
Siblings' school calendar. If you have one or more typically developing children, then you will very probably need to work within the restrictions that school schedule imposes. Your child may be delighted by the thought of being away for the week of final exams but you won't want to do that.
Parental work schedule. Everybody needs to be governed by the art of the possible. If your job is as an Oktoberfest server, you probably have the choice of 11 other months. On the other hand, if one or more parent is a teacher, or other worker within the school system, you are back to that school schedule.
Other people's schedules. If you are taking our advice and bringing friends or family with you  (see Who is coming with you) for the extra support that this brings, you'll need to take their work schedules into account as much as you do your own.
Destination seasonality. Some destinations have a very short season, some longer and some are 365-day destinations. No matter which of those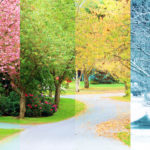 they are, they will almost all have some times of year that are less crowded than others. Even if you are having to work around the school calendar, look for places where they might be slightly less busy within the dates that work for you.
Days of the week. Within the season that you wish to travel, some days can be busier than others. As a very general rule, city-center hotels tend to be busier during the week and quieter on weekends. Theme parks, again very generally, tend to be busier at weekends than they are on weekdays. Check ahead when planning. If you have limited choices about seasons, you may at least have some decent choices of days of the week.
An important source of information. As we certify hotels, resorts and attractions, we work with them in order to produce their own, unique, Visitor Guide. (Check here for an example) In every case we insist that they provide information about busy times of year and busy days of the week. Look for this. It is an important part of helping you plan. Please note that places which are not certified may be either unwilling, or just plain unable, to tell you when they expect to be busy or when they expect to be quiet.
Our next post: Where should you take your vacation?