The first ever Autism-friendly airline -certified.
On April 27th, we awarded our Autism Double-Checked certification to JetSuiteX.
Founded in 2016, JetSuiteX provides simple, reliable and joyful air travel that's faster on the ground, more comfortable in the air and competitively priced with flights starting from $59 each way.
With JetSuiteX, customers arrive just 20 minutes before departure at private terminals near major city centers and skip all the lines and hassles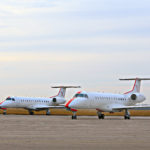 associated with crowded airports. JetSuiteX offers many industry-leading features including:
Flight departures from private jet terminals so the experience is faster and more comfortable, with no airport terminal delays, security lines, waiting for gates or long walks through terminals;
30-seat jets, each with legroom comparable to domestic airlines' business class service;
A quick, effortless security screening process that meets and exceeds TSA requirements;
Free inflight messaging, with power outlets at every row;
A bright, spacious, soundproofed cabin interior, and
Free drinks and snacks.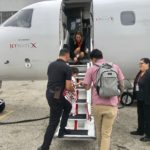 JetSuiteX flies 260 weekly scheduled flights and focuses on connecting highly desirable markets within 500 miles which means customers can save up to two hours each time they fly by avoiding crowded airports and long drives.
JetSuiteX currently services from Orange County (SNA), Las Vegas (LAS), Concord/East Bay (CCR), Oakland (OAK), Seattle (BFI) and Burbank (BUR), as well as Coachella Valley/Thermal (TRM) and Mammoth (MMH) seasonally.
In order to become certified, they had to do two things:
All staff, that is pilots, flight attendants and customer service agents at each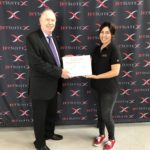 terminal, have been through training for Assisting Guests with Autism.
With help from us, JetSuiteX has produced a Passenger Guide for assisting autistic guests when flying with them. It provides all of the information that parents or caregivers need in order to plan a successful flight. In order to download that guide click here:  Passenger Guide 7.0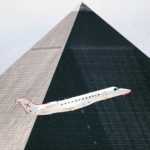 Congratulations to JetSuiteX and their wonderful staff.
Even more good news.
Before and after the awards ceremony, JetSuiteX operated two Wings for Autism ® practice boarding sessions at their Burbank (BUR) terminal.
Families came along, checked in and waited for their "flight". Then they boarded the aircraft, took their seats, listened to the announcements and enjoyed a snack and beverage service before deplaning.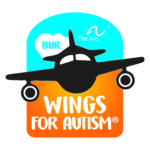 Some young passengers were a little reluctant at first but everybody was able to board and they were all delighted by the time they finished. The JetSuiteX staff had a wonderful time hosting these families.
The event was so successful that JetSuiteX is planning to offer the program again in the fall at Burbank (BUR), Las Vegas (LAS) and at Oakland (OAK).
Our next post: More thoughts on planning your vacation.