Some transitions are easily avoided. There is one big one that you really should avoid.
Let's start with those easy ones:
Long-term parking at the airport. Unless you are really lucky and your airport offers inexpensive parking directly adjacent to the terminal, you could end up at the long-term lot that requires a shuttle bus to the terminal. This is one unnecessary transition and should be avoided.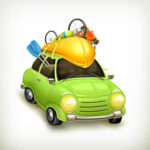 You will be better served by going straight to the terminal door whether you use car service, Uber, Lyft, or you have a friend or relative to take you. Don't forget that you are saving the parking fees! Depending upon distances and rates, it may not cost much more to avoid this transition.
Car rentals. At many of the bigger destination airports, car rental companies fall into one of two groups. Those with the desk and the lot inside the airport and those that are off-site. If using the latter, you'll have to take a shuttle bus to get to the lot. This is an avoidable transition.
What is the cost/benefit calculation on this? Off-site rentals may sometimes be a little less expensive than their on-site competitors however the difference is unlikely to justify the transition inconveniences.
Now for the big one:
Connecting flights give you a all kinds of of extra transition pains and, if possible, should be avoided at all costs. Here are just a few of the issues:
If going through one airport is a challenge, you double the pain with connecting flights.
If aircraft ascents, descents or both are difficult, you double the number of each.
If your first flight is delayed but the second flight departs on time, you may miss that second flight.
If the first flight is only delayed a little, it may force a frantic rush to make the connection and….
If you're really unlucky, you may still miss the second flight although your checked bags may not!.
Scheduling your flights. Sometimes it may seem that the only way to get from where you are to your destination is to use connecting flights. That said, they really are worth avoiding if possible. For instance, you may only be able to reach your destination from your local airport with a connection but if there is a larger airport within driving distance that has non-stop service, drive and use that. The same thinking may be applied to your destination: Can you get non-stop service to somewhere within driving distance of your final destination?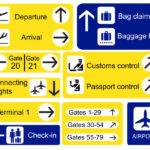 If you really have no choice and it has to be connecting flights, make sure that you have a good amount of time at the intermediate airport. A short connection time gives you no margin of safety for making it to the second flight.