Some things are obvious. Others will surprise you. Either way, your child will have their own unique perception of things that are the same and things that are changed. Both this list and the prior post give you some thoughts that you can customize to meet your child's needs.
Toys and games. Take as many as you can manage. Prioritize the smaller and lighter favorites where you can.
You may be able to utilize a travel-sized edition of some games but do be a little cautious with this. Smaller sizes may present more fine motor skill challenges than the original and, of course, even minor variations may be perceived as totally different. Think of the difference between a full-sized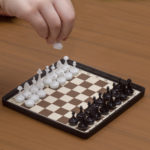 chess set versus a tiny one with small plastic pieces. If you do want to try the travel-size of anything, try it at home first. You'll know whether it counts as the same or as an unacceptable change.
iPads are, by definition, portable and they are the same at home and away. (What did we do before iPads?) If you are fortunate enough to own more than one, take a spare. That will be better than a 'glitch' becoming a disaster while you are far from home.
If any of the preferred games/activities require a Wi-Fi connection, check in advance about the provision at your hotel. Many hotels offer "free Wi-Fi" but that free access is only for very limited bandwidths and they charge extra for a better connection. Find out that cost, if any, in advance. Check also whether the hotel's loyalty program allows you that upgrade free of charge. If so, enroll.
Bedding. If your child already has sleep issues, you'll certainly want to consider this. It may also be worth considering for children who have sensitivities to the feel of different textiles or the odor of them.
Of course, bringing bedding with you may be tough in terms of airline baggage. If that is the case, take a look at shipping that familiar bedding to the hotel in advance. Whether shipping or bringing, make sure that your hotel will allow this. If shipping, be certain to get exact instructions on addressing the package. It may only need a slight detail to be wrong in order to find your package can't be located.
Snacks. How established is your child's favorite? A specific brand? A specific flavor from that brand? If your child has a very limited selection of favorite snacks or special dietary needs, this is absolutely essential. Even if less of a priority than that, having familiar snacks on hand helps you with keeping some things the same.
In order to make sure of a good supply ask your hotel for the number for one or two local supermarkets and call those in advance to make sure that they carry your child's specific item.
If you can't be sure of the local supply, you have two choices. Either you can bring them with you (if you have enough space in your baggage) or you can ship them ahead. If shipping, either from home or as a delivery from an online supplier, make sure about shipping instructions. (See 'Bedding' above.)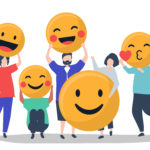 Faces! Your face will be the same at home or on vacation with the possible exception of a broader smile. Parents' faces and siblings' faces are obviously things that won't change. But now, think of some other people. Are there friends or relatives who could travel with you? Extra, familiar, faces will be good. There are plenty of other reasons for having others travel with you but we'll cover those in depth in a later posting.
Other possibilities. This list isn't exhaustive and, in any event, your child is unique. Try to picture your whole trip in advance and look for other items that can be kept unchanged, or at least perceived that way.