The more things there are to do at a destination, the better. Right? No. Not always. But sometimes.
As a very general rule, the more things that there are to do at the destination, the more crowded that place tends to be. Think New York City, Los Angeles or Orlando. The less crowded the place, the less there is to do. Think Mojave Desert. You'll probably need to find some sort of "trade off", depending upon your child's tolerance of crowds.
Start with your child's specific interests. Repetitive behaviors are a central part of autism and this can lead to very specialized interests. A special needs vacation works so much better when you can include something that your special needs child really loves. If your child's specific interests can be pursued while you are on vacation, it will help them deal with other changes that might, otherwise, be more challenging.
For instance, if your child is fascinated by insects, you could look for Insect Museums and select a destination based upon the results of that search.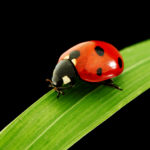 Even so, try to keep your search as wide as possible at the beginning. In our insect example, you might find that there aren't many such specialty museums. On the other hand, there is a good choice of places with a local zoo. Does that zoo have an insect house? If so, it can go on your short-list.
But sometimes? There are some valid reasons to look at destinations with lots of things to do:
Hopefully your child has more than just one interest, even if one is predominant and anything else is somewhat secondary. If this is the case, can you accommodate more than the one interest?
It may also be helpful if you can "discover" a new, added, interest with your child. The more options that there are at your destination, the greater the chance of finding something.
While you are taking your special needs child into account, you still want everybody else to have a good time. Just imagine if our "insect" example was actually narrower and amounts to just ladybugs. Mom, dad and siblings might be tested by an all-ladybug vacation.
This last point is even more valid if you have taken our advice from "Who is coming with you?" in a prior post. Friends and relatives might be even less enthralled by ladybugs or, even, insects.
An apology. Apologies to the National Park Service for hinting that there is nothing to do in that Park. There are potentially things that you could do, just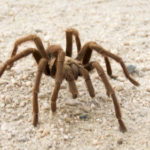 many fewer of them than you'll find in Manhattan!
BTW this is a spider in the Mojave >
Our next post: Where should you take your vacation – other factors to consider?