In deciding where to go, you need to make a decision about what type of vacation you want to have. For instance, you don't want to go to Florida if your ideal vacation is mountain climbing. (You will probably find resorts and parks in Florida that have climbing walls If that satisfies your mountain climbing urge, great!.)
Your choice on the type of vacation should take your special needs child's interests into account, of course. With luck, you'll have choices left that can include the whole family's desires, including your own. So, what types of vacation can you chose from?
Sun, sea and sand. A traditional seaside vacation? Actually, many resorts now try to offer more than just their beach. With a little research you'll settle on a resort that has a wide variety of in-house activities and is located near a number of varied attractions.
Cautionary note. If your child loves swimming but has only ever experienced it in a pool, don't assume that they'll like swimming in the ocean. It is quite different in a number of sensory ways. In this case, choose a resort that has a good pool so that you know you have a guaranteed "win".
If you live near one of our three coasts (It's more than Atlantic, Pacific. Don't forget the Gulf), you will be able to drive there. If you are further away from the coast, you may need to check out our previous posts about "Airport Practice" and fly there.
Mountain and lake. One of the great things here is how uncrowded most of these places are. If your child doesn't do "busy", this can be a good choice. Remember the "ocean" thought above? Don't forget that swimming in a lake is also very different. Different from a pool. Different from the ocean. Again, look for a pool if swimming is a big thing.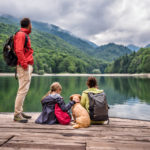 Illustrative note. My son loves the pool. It's difficult to get him to get out. He tolerates the ocean. He'll wade and play for a short while but gets out pretty quickly. He hates lakes. He won't even put a toe in. They are all water but he experiences them as being very different. How much will your child distinguish between the types?
Getting there may, again, require that you fly. Especially if you live in Florida!
Cruises. You'll get the pool, of course. You'll get lots of on-board activities, particularly on the newer and bigger ships. This plus the shore excursions will keep you as busy as you could possibly want.
There are a couple of things to take into account. Getting there is the same challenge as above. There are no cruise ports in Nebraska! Cruise ship pools can become very crowded at times. Cabins, in general, tend to be smaller than hotel rooms. If tight spaces are a problem, this may not work for your child.
City stays. This is a question of balancing a number of factors. The bigger the city, the more things there will be to see and do. On the flip side, the biggest cities are the ones that are the busiest and most crowded. The bigger cities may be some distance away from where you live. The ones that are close may not offer all of the things that you want.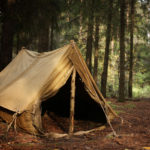 Camping. Seriously? Actually, potentially great provided that your child has already experienced sleeping under canvas and enjoyed it. The good news here is that you can camp in so many places that you should be able to avoid the "getting there" being an issue. You can pitch a tent at the bottom of the garden. In fact, you should actually do so if your child hasn't experienced this before. This is also not very compatible with a city stay. In most parks, in most cities, the authorities get very upset with tents pitched in their parks.
Many, many others. For the sake of space and readability we haven't covered every option. Hopefully, we've given some of the major considerations for looking at any other type. How easy is it to get there? How crowded might it be, if that is a potential issue. And, of course, which of your child's special interests can be most easily incorporated?
Our next post: Watch out for our next big announcement.