What on earth do you need to ship ahead? The things that will help your child because they are familiar but are too big, or difficult, to carry with you.
You can make your choices based upon the sum of these two factors. Our equation for this is; how much will the familiarity help you plus how difficult is it to carry?
Bedding. Whether your child already has some difficulties with sleeping or not, familiar bedding may be worthwhile. Could they be upset by new texture, or odor, and is the known better than the unknown?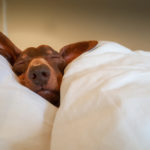 If your child has nighttime accidents, it may well be worth shipping a protective sheet or whatever you use at home.
So, if familiar bedding is worthwhile, how difficult is it to bring? That should be a no-brainer but, if in doubt, try cramming a pillow and duvet into a suitcase and you'll know for sure that you want to ship this stuff.
Toys and games. Having some of your child's favorite toys/activities on hand will probably be very useful but how portable are they?
Travel-sized variants are not the same thing. If your child can accept these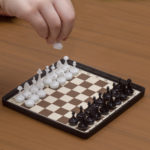 versions, part one of the equation is quite small. On the other hand, if only a full-sized chess board, or other board game, is acceptable, then this is big.
Difficulty in carrying things will vary according to what it is. The full-sized version of many things may be a challenge and tip the decision in favor of shipping. Even so, there are limits. If your child's favorite activity is pool, good luck shipping the table. 😊 . (In this instance, you might want to check to see about pool tables at your destination.)
Special foods. Exactly how specific are your child's needs? Some things should be available from most supermarkets. Remember that some supermarket chains are dominant in their own region. You may not be familiar with the chain that will be local to your destination and need to make extra inquiries.
Some foods may only be available in specialty stores. If so, are there any such at your destination?
Oddly enough, the things that are really difficult to find, may be very suitable for shipping because you already have them shipped to your home.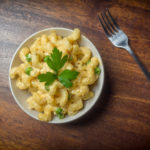 All that you'll be doing is amending the delivery address. We are thinking here of examples like the boy that only drinks camel's milk. That isn't available at any store near to his home and his parents have it shipped in.
If you have established that you'll need some special foods, how difficult is it to bring them with you? First think about security screening at the airport and what you might have to do to get these things through. Secondly think about how you keep refrigerated items cool.
Our equation here (need plus difficulty – as above) has so many variables when it comes to special foods but it is still a calculation that you'll need to make.
Other things. You can apply this thinking to just about anything. If having a familiar item is important and carrying it with you is difficult, think about shipping it ahead.
Our next post: Preparing for April.