This isn't just a question of location, location, location. However, location is obviously an important consideration.
Location. Because it's important let's start with that. There will probably be a number of hotels at your chosen destination but which location within that destination best suits your purposes?
It might seem sensible to go with a beachfront property for a beach destination and there are, indeed, plenty of merits to being right on the beach. That said, are there more suitable properties across the road or within a few blocks?
It may seem attractive to go with a ski-in/ski-out property for winter sports. If you are enrolling your child in one of the special, adaptive programs, proximity to the ski school may be a more important factor.
When doing a city stay, the most central location may seem attractive but is there another, in a quieter location, that still has good access to the attractions that you want to visit?
Amenities. Most kids, special needs or typically developing, love the pool. If this describes your family, you'll want to know that it has a nice pool. Many adults seemingly need to be in contact with their work even while on vacation. If this describes you, does the hotel have a business center?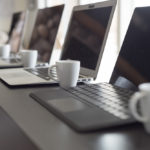 Those are just two quick illustrations. Really give some thought to which services and amenities your family needs. There is no point in paying extra for a place that has a business center if you don't need one. Just as much, there is no point in going with a place that has no pool, if that is a major requirement for your children.
Room categories. If it is difficult for your child to fall asleep, or stay asleep, you may want a layout that gives you two separate rooms. This could be connecting rooms, a suite or an apartment-style accommodation. Different hotels offer different variations. Find the one that suits your family best.
Good reviews. By all means, read as many reviews as you wish to but don't rely solely on the "scores". A number of those places with really good scores are actually not particularly great. They were merely better than visitors had expected. Other, really excellent, places can have an average score. They're still great. It's just that this is what people were expecting.
Also beware of "outlier" reviews. One terrible review when everybody else is saying that a place was good could have been placed by a disgruntled ex-employee or even by a competitor. One really good review, when many people are complaining, is probably one that can be ignored.
Price. Shouldn't price have been the first consideration? Actually, no. While whatever you do has to suit your budget, the lowest price shouldn't be your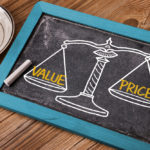 consideration. You should be looking at the best value and that best value is whatever gives you all, or most, of the factors that matter to you, at a price that you can afford.
Decisions. Decisions. When planning a vacation with special needs children, attention to their specific needs and to what will work well for them is foremost. Take a look at all of these factors, and any that apply to your situation that we may have missed, and figure which property gives you the most suitable combination of them.
Our next post: Maybe another big announcement!