Checking in to a hotel is fast and easy. Right? Actually, it isn't always so when traveling with special needs. Here are some tips for when it isn't.
Early arrival. Every hotel has a declared earliest check-in time. Usually this is in the early afternoon. You may see times anywhere from 1 pm to 4 pm and perhaps even beyond those. If for the sake of convenience, or cost,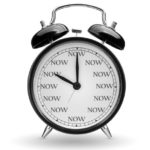 you have arrived on an early flight and you get to the hotel well before the declared check-in time, what do you do?
You go to the front desk and ask for early check-in. Most hotels will allow this most of the time. If they have rooms that are made up and ready for occupation, they'll let you have one.
The biggest barrier here is whether or not you have any specific requests about the room. Let us keep the math very simple for this illustration. Imagine that your hotel has 10 floors with 10 rooms on each, making a total of 100 rooms. If you have no specific room requests, they only need 1 from 100 to be ready and available. On the other hand, if you specifically requested "second floor", they need 1 room from 10 to be available. If you have more than one special request, your chances of obtaining early check-in are smaller.
A word of CAUTION. If you made special requests, you did so for good reason. When asking for early check-in make sure that the front desk does not lose sight of those requests and just allocate you any available room.
Technology that can really help. Depending upon time of day and upon how busy your hotel is at the time, there can be anything between a zero wait on line in order to check in or a very long line for that purpose. We know that this latter scenario is a challenge for those with autism.
Wouldn't it hep if you could check in without ever going to the front desk? That is now possible. If staying at a Hilton- branded hotel, join their loyalty program (Hilton Honors) and download the app. You can check in directly from the app. If they don't have a room ready when you check in, they send you a text alert when it is ready. How do you get your room keys? That's easy, when you check in this way, your phone becomes your key.
At the time of this post, the program has been rolled out to most Hilton brands. Marriott are beginning to do something very similar and their roll-out is part way through. Their loyalty program is called Marriott Bonvoy. Given that these two are doing it, others will follow.
Checking out is pretty much like checking in but in reverse.
Late departure. This is the reverse of early check-in but with a big difference. Check out times are, of course, always earlier. A typical check-out time is somewhere between 10 am and noon. If you have a late flight, you can request late check out. However, if early check-in was a question of most hotels most of the time, late check-out is a matter of some hotels some of the time. The hotel is more likely to allow this if they are generally in a low occupancy period. They will not want to allow late check out if the hotel is fully booked. They'll want their room back for the next guest.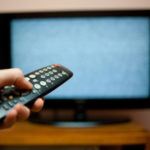 Check-out technology. The Hilton and Marriott apps can be used for this but most hotels already have an "express checkout" feature. It will be on the hotel info channel on the TV in your room if they do. You'll be able to check that they have the billing correct. If that is the case, you simply leave and they send you a copy of the final bill as charged to your credit card. CAUTION. Do make sure that the hotel offers this. Don't simply leave your hotel if you're not sure.
Our next post: A big announcement.