You can tell which rides in any theme park are the most popular. They are those with the longest lines. That's bad news for our children.
Theme parks have many challenges. We won't deal with the sensory issues here. This post will only consider the long lines. For a very popular ride in a popular park at the busiest time of day, that can be a very, very long wait. What can you do?
Pick the best time of day. We covered this, in part, in our previous post avoiding crowds. As that posting said, arriving early usually helps, but with the caution about the number of people at the gate waiting for the park to open.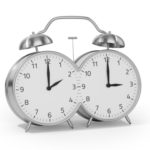 Here's something that may surprise you. Some parks have two different opening times. This happens at some of the bigger parks, if they have their own on-site hotels. Where they do, they frequently make a feature of an early opening that is exclusive to guests at the on-site hotels. Some, additionally, offer special late hours by keeping the park open only for their hotel guests.
Special passes. Some parks sell 'front of line' passes for an extra fee. Of course, that is an option but it isn't the only possibility.
Many parks offer some sort of special pass to those with special needs and do it free of charge.  These passes vary enormously. Each park has its own policy.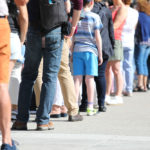 Some offer front of line access. A good number permit you to go to the ride exit and take your place as the last set of riders leave. This puts you in front of the next set and, quite clearly, ahead of the line.
For some, their passes allow you, effectively, to make a reservation for a particular time. Of course, when this happens you still have the problem of what to do while you are waiting for your allotted time.
Some parks will give you the special pass for the same length of time as your park ticket. That is a 2-day pass with a 2-day ticket and a 3-day pass with a 3-day tickets etc. Others will only issue the special pass for the day. If you come back the next day, you'll need to get a new pass.
Applying for a special pass. The procedures for getting a pass are as varied as the nature of the passes. Almost every park will want you to apply in person. (They claim that this cuts down on fraudulent applications.)
They are not allowed to ask you for your child's diagnosis or to inquire the nature of their disability. As an alternative to that, they will ask you what special accommodations your child needs. They certainly may not ask you for documentary "proof" of your child's needs.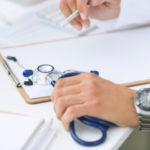 Even though they face these restrictions, you do not. It is your option to name and/or describe your child's diagnosis. It is your option if you wish to bring a doctor's or a therapist's letter outlining your child's needs. You may, however, find it beneficial to bring and produce that documentation. Why?
Going through this process can sometimes be quite stressful particularly if it has already involved some waiting just to ask for the pass. If you have the doctor's letter to hand, it will provide a considerable part of the information that you want to give them just by showing that piece of paper.
If you go to one of the places that requires a new pass for each day, do take yesterday's pass along with you on the next day. That should certainly eliminate some part of the repetitive process.
It is really important to check all of this out in advance.  Does the park offer extra hours? Do they have a special needs pass? If so, how does that work? The more that you know in advance, the less chance of an upsetting surprise when you get there.
Our next post: Can you ship part of your vacation ahead?