On September 25th, we awarded our Autism Double-Checked certification to the Renaissance Edmonton Airport Hotel.
It is Edmonton's only 4 Diamond Lifestyle Hotel. It is attached to the Edmonton International Airport. In fact, one of the two main entrances to the hotel is directly from the airport terminal. (Quite naturally, the other is from the parking lot).
In order to become certified, they had to do two things:
All staff who have an interaction with the public have been through training for Assisting Guests with Autism.

With help from us, Renaissance has produced a Visitor Guide for assisting autistic guests when staying with them. It provides all of the information that parents or caregivers need in order to plan a successful stay.
Click here in order to download that guide.
 Congratulations to Renaissance Edmonton and their wonderful staff.
More good news.
Renaissance is going the "extra mile" for our community with some special accommodations like these:
Provision of temporary, hanging door alarms at no charge (deposit is required). This will help families where running or wandering off is a concern.
Provision of toddler-proofing kits at no charge (deposit is required). Although most of the contents are designed with toddlers in mind, the combined need for fine motor skills and high executive functioning can help to make rooms safer for kids on the spectrum of many ages.
Giving the ability to pre-order your meal at the Halo Bistro so that the meal is served to your table as you are seated at the pre-arranged time.
They are even going "an extra two miles".  While booking is easiest via the Marriott Bonvoy app, an next easiest via Marriott.com, these automated have limitations on special requests. Renaissance are providing a unique "booking code" that allow them to contact the guest directly to check upon special requests.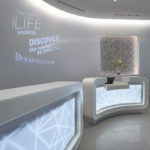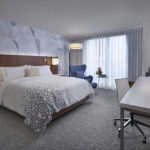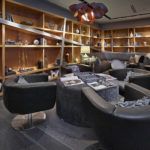 Even more good news.
Renaissance have agreed to work with Autism Edmonton and with Edmonton International Airport in order to provide a Room for Autism® practice hotel-stay program that will coincide with the next Autism Aviators practice-boarding event at EIA.
Wow! That is big news. A chance to combine a practice hotel stay with a practice visit to the airport.
Our next post: A request for your help.