If your child doesn't do well with crowds, how do you avoid them while on vacation?
The biggest factor in how crowded things will be is your choice of destination and we covered that in a prior post: what type of vacation?
However, you can still do something to limit exposure to crowds at most destinations. You can make a difference with good timing. Here are some things to consider:
Season. No matter where you are going, they will have a high season and a low season. Of course, the very busiest places can seem crowded even in their low season.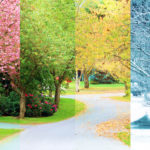 Obviously, if you are able to take your chosen vacation during low season, it will help. One note of caution. In some places where low season is very quiet, some establishments may close down entirely and others may only offer very restricted services.
There is another possible season between high and low. The travel industry often calls this "shoulder season". It will fall at the beginning and at the end of high season. Shoulder season will be the next best choice.
For many, many places, their high season is during school breaks. If you are absolutely governed by the school calendar, you may have no choice in the matter. If you have any "wiggle room" with the school calendar and want to avoid crowds, you may be able to choose low or shoulder season.
Day of week. As a very general rule, city-center hotels are busier on weekdays and quieter on the weekends. On that same general rule, hotels at beach destinations and theme parks are busier at the weekend but quieter during the week. Remember that this is a very general rule. You should ask about your chosen destination in case it is the 'exception that proves the rule'.
Time of day. Clearly this doesn't make a difference with a hotel but it should make a difference at a theme park or other visitor attraction. These tend to get busier as the day goes on so getting there early may help. One note of caution here. There may be many people wanting to get into a theme park exactly as it opens. You are probably better served by getting there 15-30 minutes after opening. That will still be quieter than later in the day but you'll have avoided the crowd that was waiting for the exact moment that the doors opened.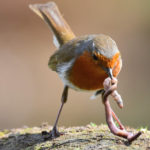 By the way, the people mobbing the park at opening time are trying to get onto rides without having to stand on long lines. In a future posting we'll give you some thoughts about how to deal with those lines.
How will you know? It may seem obvious to ask the hotel or the attraction "when are your quiet times?" Doing so may not help you. Some places are reluctant to admit that they have quiet seasons/days/times or the person that you ask may simply not know. You won't be well served by an answer of "gosh, we're always busy!"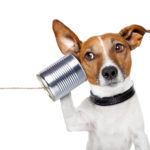 This is best handled by asking about prices. For instance, "is the previous week (or even month) less expensive?". Or, for instance, "do your prices vary with the day of the week?".
All hotels will vary pricing by season. Many will vary it by day of the week. That also can apply for theme parks.
You can be sure that they aren't asking the lowest price for the busiest times. If a place is more expensive on Friday and Saturday than it is Sunday to Thursday, you can be quite sure that the weekend is their busy time.
Our next post: Factors to consider when choosing a hotel.